Why is Ads And Banner Exchange Important?
Banner exchange is one of the most popular free promotion tools today. You can drive a decent amount of traffic to your site for free. Display other site's ads on your site and they display yours. They are easy to use, just paste a relative HTML code (given to you by banner exchange program) into your web site, and upload your banner to banner exchange. That's all - you are ready to go. The script will automatically run banners on your and other web sites.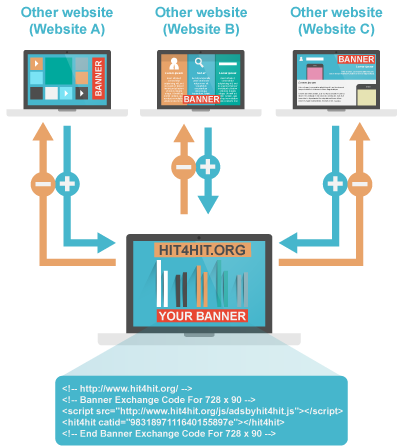 There are a lot of banner exchange programs on the Internet today. Why choose our system?!
Hit4Hit.org provides service for FREE ADS AND BANNER EXCHANGE
It is FREE and EASY TO USE
Most importantly – IT WORKS
The most popular size is 468x60px and most of the banner exchange networks work with this size. There are also networks specializing on other sizes. Our community can offer you to run banners of different sizes in one account.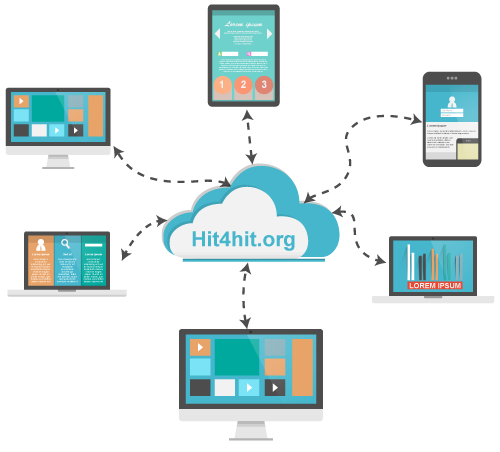 BANNER LIMITATIONS
Allowed image dimensions (pixels)
300 x 250 - Medium Rectangle
336 x 280 - Large Rectangle
728 x 90 - Leaderboard
160 x 600 - Wide Skyscraper
320 x 50 - Mobile Banner
468 x 60 - Banner
250 x 250 - Square
200 x 200 - Small Square
125 x 125 - Button
Allowed image size 64KB.
Allowed banner extensions .jpeg
The banners are downloaded from the exchange. A monitor on the exchange determines, from referral information supplied by web browsers, how many times a member web site has displayed the banner advertisements of other members, and credits that member with a number of displays of its banner on some other member's web site. Banners that are animated images result in member web sites taking a long time to load. Some companies impose restrictions on animation lengths.
Result Of Ads / Banner Exchange - BackLinks!
Backlinks were important as a primary means of web navigation. But today, their significance lies in Search Engine Optimization. The number of backlinks is one indication of the popularity of that website or page. Google use this to determine the PageRank of a webpage. Outside of SEO, the backlinks of a webpage may be of significant personal, cultural or semantic interest. They indicate who is paying attention to that website or page.
Simplicity of use
To use it, you need only two steps and the results will be seen soon:
Upload your banner details
Add our html code to your website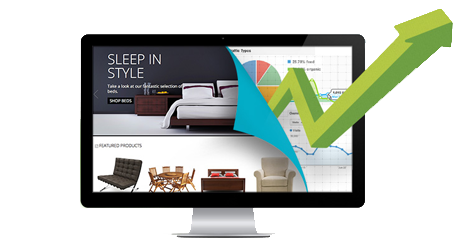 Join Hit4Hit.org Community Today!